Welcome to Medicine Lodge
Notice Of Availability Federal Finding of No Significant Impact/Record Of Decision
For Proposed Development Medicine Lodge Municipal (K51) Medicine Lodge, Kansas
Notice of Opportunity

of Opportunity for Work
NOTICE TO CITIZENS IN THE CITY OF:
MEDICINE LODGE, KANSAS
OPPORTUNITY FOR WORK
The City/County of Medicine Lodge, Kansas has received a $480,000 Community Development Block Grant from the Kansas Department of Commerce to construct a Child Care Facility (type of project) in the City/County of Medicine Lodge, Kansas.
 This grant will provide the City/County of Medicine Lodge, Kansas the opportunity to search for eligible local citizens interested in participating in the project. Section 3 of the Housing and Urban Development Act of 1968, as amended through 1994, provides that to the greatest extent feasible, preference for economic opportunities will be given to citizens in Medicine Lodge, Kansas City/County who are determined to be low- to moderate- income individuals. A low- to moderate- income individual can be calculated by documenting household income of less than 80 percent of the county median income. Opportunities such as job training and employment that arise through this Community Development Block Grant project will be directed toward City/County residents. Contractors can be eligible for a Section 3 contract as awarded in connection with CDBG projects if they meet one of the following definitions:
Business is owned by 51 percent or more Section 3 residents;
Business employs Section 3 residents in full-time positions;
Businesses who subcontracts with other businesses that provide economic opportunity to Section 3 residents.
 Section 3 requirements apply to the City/County as a grantee, if the project activity is $200,000 or more, and to all contractors and subcontracts $100,000 or more if the $200,000 threshold is met.
 If you wish to determine if you qualify or have an interest in serving as a subcontractor for this project, please contact Jeffrey Porter, City Administrator or Kandi Williams, City Clerk , 114 West 1ST Avenue, Medicine Lodge, KS 67104 , 620-886-3908 (Name), (Address), (Phone number).
 If you are interested in job training or other employment resources, please contact:
KANSASWORKS services at 1-877-509-6757 www.kansasworks.com 
Medicine Lodge is the most populous city in and the county seat of Barber County, KS. As of the 2020 census, the city population was 1,781. Beautiful Gypsum Hills scenery, rich history, winding rivers, plentiful wildlife and eclectic shops and restaurants are all a part of the charm our town has to offer.
City Council Meeting
Monday,  May 16, 2022
City Hall
7:00 PM
May 16, 2022 Meeting Notice
Planning Commission Meeting
Tuesday,  May 24, 2022
City Hall
7:00 PM
Meeting info coming soon!​​​
City Council Meeting
Monday,  June 6, 2022
City Hall
7:00 PM
Meeting info coming soon!
2022 HOLIDAYS
New Year's Day – Observed Monday, January 3
Good Friday – Friday April 15
Memorial Day – Monday May 30
Independence Day – Monday Jul 4
Labor Day – Monday, Sep 5
Veterans Day – Friday, Nov 11
Thanksgiving – Thursday Nov 24 and Friday November 25
Christmas Eve – Observed Friday December 23
Christmas Day -Observed Monday, December 26
New Year's Eve- Observed Friday, December 30

Nixle Notifications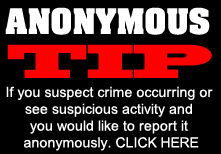 Receive important notices from the City & County via text messaging through Nixle, including messages from the National Weather Service. Click here for more information.
To submit a work order for Public Works or report a City Code violation please click Online Action Center.
Question, comment or concern?