Welcome to Medicine Lodge
Emergency Public Health Order 
Barber County Health Officer R. W. Meador, D.O., issued an Emergency Public Health Order requiring facial coverings to control the spread of the Coronavirus (COVID-19).
The emergency order is in effect until November 30, 2020. Complete details on the Public Health order are available on the Barber County website. You may download a copy of the order here. Contact the Barber County Health Department with questions about the order.
NOTICE
Due to adverse weather conditions, the Planning Commission Meeting for October 27, 2020, will be available online or by phone via GoToMeeting. 
Those wishing to attend the meeting in-person at City Hall may still do so, subject to the Barber County Health Department's social distance guidelines. 
Planning Commission-October 27, 2020 
Tue, Oct 27, 2020 7:00 PM (CDT) 
Join the meeting from your computer, tablet, or smartphone.   
https://www.gotomeet.me/Medicine_Lodge_City/planning-commission-october-27-2020  
You may dial in using your phone.  
United States: +1 (571) 317-3122  
Access Code: 693-810-205  
Reopening Barber County
Barber County is in Phase 3 of the Governor's Ad Astra Plan to repoen Kansas. Barber County Commissioners retain the authority to impose any additional restrictions on activities and venues if an outbreak should occur. (Updated September 1, 2020)
For more information on the Ad Astra Plan, click here
For up-to-date information on local reopening guidelines, visit the Barber County Emergency Management webpage here.
Medicine Lodge is the most populous city in and the county seat of Barber County, KS. As of the 2010 census, the city population was 2,009. Beautiful Gypsum Hills scenery, rich history, winding rivers, plentiful wildlife and eclectic shops and restaurants are all a part of the charm our town has to offer.
Planning Commission
Tuesday, October 22, 2020
7:00 PM
City Council Meeting
Monday, November 2, 2020
7:00 PM
Meeting info coming soon!
2020 HOLIDAYS
New Year's Day 2020: Wednesday, January 1
Good Friday: Friday, April 10
Memorial Day: Monday, May 25
Independence Day: Saturday, July 4 (Observed day July 3)
Labor Day: Monday, September 7
Columbus Day: Monday, October 12
Veteran's Day: Wednesday, November 11
Thanksgiving Day and Friday after:
Thursday, November 26 & Friday, November 27
Christmas Eve: Thursday, December 24
Christmas Day: Friday, December 25
New Year's Eve: Thursday, December 31

Nixle Notifications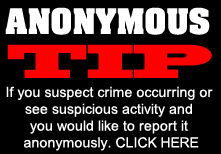 Receive important notices from the City & County via text messaging through Nixle, including messages from the National Weather Service. Click here for more information.
To submit a work order for Public Works or report a City Code violation please click Online Action Center.
Question, comment or concern?