Welcome to Medicine Lodge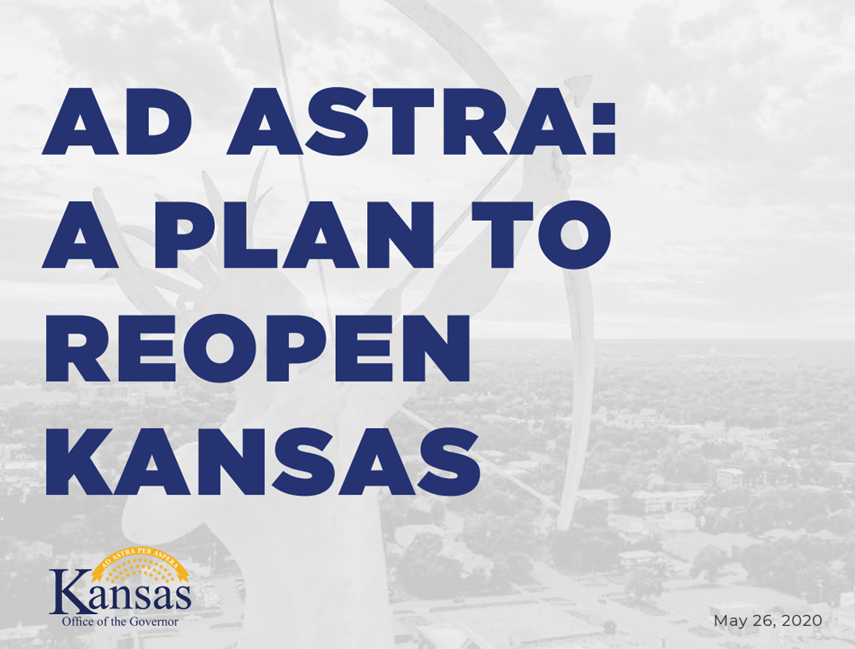 Barber County continues to work under Phase 2 guidelines of the Governor's Ad Astra Plan until June 8, 2020.. The County Commissioners will meet on or before June 8, 2020, to discuss implementing Phase 3 guidelines.
For more information on the Ad Astra Plan, click here or the image above. 
For up-to-date infomation on local reopening guideline vist the Barber County Emergency Management webpage here.
Community Development Block Grant Public Hearing
The City Medicine Lodge will hold a public hearing on Monday, June 1, 2020, at 7:00 PM in the Medicine Lodge City Hall – 114 West First Avenue for the purpose of considering an application to be submitted to the Kansas Department of Commerce for Community Development Block Grant-CV funds under the Micro-Grant and Economic Development categories. A specific project application to be discussed is the creation of a Micro-grant program that will consist of working capital grants for businesses and projects that have the greatest potential for long-term employee retention; particularly jobs retained for low and moderate income persons.
The estimated project cost is $264,000 with the grant request for $260,000 of the project cost. Other project proposals introduced at the hearing will be considered. Oral and written comments will be recorded and become a part of City CDBG Citizen Participation Plan.
Medicine Lodge is the most populous city in and the county seat of Barber County, KS. As of the 2010 census, the city population was 2,009. Beautiful Gypsum Hills scenery, rich history, winding rivers, plentiful wildlife and eclectic shops and restaurants are all a part of the charm our town has to offer.
2020 HOLIDAYS
New Year's Day 2020: Wednesday, January 1
Good Friday: Friday, April 10
Memorial Day: Monday, May 25
Independence Day: Saturday, July 4 (Observed day July 3)
Labor Day: Monday, September 7
Columbus Day: Monday, October 12
Veteran's Day: Wednesday, November 11
Thanksgiving Day and Friday after:
Thursday, November 26 & Friday, November 27
Christmas Eve: Thursday, December 24
Christmas Day: Friday, December 25
New Year's Eve: Thursday, December 31

Receive important notices from the City & County via text messaging through Nixle, including messages from the National Weather Service. Click here for more information.
To submit a work order for Public Works or report a City Code violation please click Online Action Center.
Question, comment or concern?