Welcome to Medicine Lodge
Pool Information
Thanks to the generosity of the North Barber County Recreation Commission, families in the Recreation Commission's boundaries will enjoy free swimming for the 2021 pool season! On behalf of the communities across the area, we extend hearty thanks to the Recreation Commission.
The City will issue refunds to individuals and families that purchased passes prior to the donation by the Recreation Commission. If you did not receive your refund by please contact City Hall.
Swim Meet Information
On Thursday, July 15, and Tuesday, July 20, the City Pool will be closed to public swimming until 3:30 PM to host the Triton League Swim Meet.
The Medicine Lodge Swim Team is looking to claim the League Championship again in 2021 and invites the community to cheer for participants from around the region as they represent their towns and teams. The action begins at 9:30 AM on both days.
Medicine Lodge is the most populous city in and the county seat of Barber County, KS. As of the 2010 census, the city population was 2,009. Beautiful Gypsum Hills scenery, rich history, winding rivers, plentiful wildlife and eclectic shops and restaurants are all a part of the charm our town has to offer.
City Council Meeting
Tuesday, July 19, 2021
7:00 PM
July 19, 2021 Meeting Notice
Planning Commission Meeting
Tuesday, July 27, 2021
7:00 PM
Meeting info coming soon!
2021 HOLIDAYS
New Year's Day 2021: Friday, January 1
Good Friday: Friday, April 2
Memorial Day: Monday, May 31
Independence Day: Sunday, July 4 (Observed day July 5)
Labor Day: Monday, September 6
Columbus Day: Monday, October 11
Veteran's Day: Thursday, November 11
Thanksgiving Day and Friday after:
Thursday, November 25 & Friday, November 26
Christmas Eve: Friday, December 24
Christmas Day: Monday, December 27
New Year's Eve: Friday, December 31

Nixle Notifications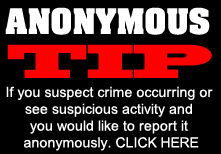 Receive important notices from the City & County via text messaging through Nixle, including messages from the National Weather Service. Click here for more information.
To submit a work order for Public Works or report a City Code violation please click Online Action Center.
Question, comment or concern?