Welcome to Medicine Lodge
FINAL PUBLIC NOTICE 
City of Medicine Lodge, Barber County, Kansas, has applied for Federal Emergency Management Agency (FEMA) Public Assistance (PA) Program funding through the Kansas Division of Emergency Management (KDEM), Kansas Adjutant General's Department, as a Subrecipient.
Under the National Environmental Policy Act (NEPA), federal actions must be reviewed and evaluated for feasible alternatives and for social, economic, historic, environmental, legal, and safety considerations. Under Executive Order (EO) 11988 Floodplain Management, and EO 11990 Wetlands Protection, FEMA is required to consider alternatives, and to provide a public notice of any proposed actions in or affecting floodplains or wetlands. The public is invited to participate in the review. The public may identify alternatives for restoring the facility and may participate in analyzing the impact of the alternatives on the facility and the floodplain.
Funding for the proposed project will be conditional upon compliance with all applicable federal, tribal, state, and local laws, regulations, floodplain standards, permit requirements and conditions.
Click here for additional information.
 A PDF copy of this notice may be downloaded at the following link:
https://medicinelodge.kansas.gov/wp-content/uploads/2021/11/PW580-Final-Public-Notice-for-City-of-Medicine-Lodge.pdf
 Posted 11/9/2021
Medicine Lodge is the most populous city in and the county seat of Barber County, KS. As of the 2020 census, the city population was 1,781. Beautiful Gypsum Hills scenery, rich history, winding rivers, plentiful wildlife and eclectic shops and restaurants are all a part of the charm our town has to offer.
2021 HOLIDAYS
New Year's Day 2021: Friday, January 1
Good Friday: Friday, April 2
Memorial Day: Monday, May 31
Independence Day: Sunday, July 4 (Observed day July 5)
Labor Day: Monday, September 6
Columbus Day: Monday, October 11
Veteran's Day: Thursday, November 11
Thanksgiving Day and Friday after:
Thursday, November 25 & Friday, November 26
Christmas Eve: Friday, December 24
Christmas Day: Monday, December 27
New Year's Eve: Friday, December 31

Nixle Notifications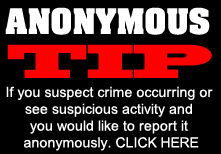 Receive important notices from the City & County via text messaging through Nixle, including messages from the National Weather Service. Click here for more information.
To submit a work order for Public Works or report a City Code violation please click Online Action Center.
Question, comment or concern?