Welcome to Medicine Lodge
Notice of Opportunity

for a Public Hearing & Notice of Availability for Public Comment
for Proposed Improvements at Medicine Lodge Municipal Airport; Medicine Lodge, Kansas
The City of Medicine Lodge intends to undertake the following proposed actions at Medicine Lodge Municipal Airport:
 

Remove obstructions to comply with FAR Part 77 airspace surfaces as well as proposed Runway Safety Areas (RSA) and Object Free Areas (OFA)

Rehabilitate Runway 16/34
Acquire approximately 31.6 aces for an Automated Weather Observing System (AWOS) easement
Decommission and abandon north-south paved Runway 16/34;
Abandon current terminal area and relocate facilities to the east and northwest of proposed Runway 18/36 to meet RSA and OFA standards;
Construct a new Runway 18/36 (3,200′ x 60′) with aircraft turnarounds at each threshold to replace Runway 16/34 and meet Airport Reference Code (ARC) B-I standards, including airfield lighting
Install Precision Approach Path Indicators (PAPIs) and Runway End Identifier Lights (REILs) for Runway 18/36
Develop new instrument approach procedures for Runway 18/36 RNAV (GPS)
Decommission and abandon turf crosswind Runway 13/31
A public hearing will only be held if someone requests one.  In the event a request for a public hearing is made by the specified date, a Notice of Public Hearing will be published in Gyp Hills Premiere.  If a hearing is held, we will address the proposed actions potential economic, social, and environmental impacts.  In addition, we will address the project's consistency with the goals and objectives of the affected area's land use or planning strategy.
Those wishing to request a public hearing on the project must make their request by email or letter no later than February 15, 2022, to the address below.
Potentially affected environmental resources include: Farmlands; Historical, Architectural, Archeological, and Cultural Resources; Endangered Species; Hazardous Materials; Land Use; Socioeconomics, Environmental Justice, and Children's Health and Safety Risks; Water Resources including wetlands, floodplains, surface water and groundwater.
The draft environmental assessment (EA) describing the proposed actions impacts will be available for public review until March 2, 2022.  The draft EA may be viewed at Medicine Lodge City Hall and the Medicine Lodge City Hall website (Click here to view or download). A hard copy or CD of the EA may be mailed upon request.  Those wishing to provide comments must do so by email or letter to the address below no later than March 2, 2022.
Jeffrey Porter
City Administrator
114 W. First St
Medicine Lodge, KS 67104
jeffp@medicinelodge.ks.gov
or
Scott Tener
Federal Aviation Administration, ACE-611F
901 Locust St.
Kansas City, MO 64106-2325
scott.tener@faa.gov
Before including your address, phone number, e-mail address, or other personal identifying information in your comment, be advised that your entire comment –including your personal identifying information–may be made publicly available at any time. While you can ask us in your comment to withhold from public review your personal identifying information, we cannot guarantee that we will be able to do so.
Medicine Lodge is the most populous city in and the county seat of Barber County, KS. As of the 2020 census, the city population was 1,781. Beautiful Gypsum Hills scenery, rich history, winding rivers, plentiful wildlife and eclectic shops and restaurants are all a part of the charm our town has to offer.
Planning Commission Meeting
Tuesday January 25, 2022
Cancelled 
City Council Meeting
Monday,  February 7, 2022
City Hall
7:00 PM
Meeting info coming soon
City Council Meeting
Monday,  February 21, 2022
City Hall
7:00 PM
Meeting info coming soon
Planning Commission Meeting
Tuesday,  February 22, 2022
City Hall
7:00 PM
Meeting info coming soon
2022 HOLIDAYS
New Year's Day – Observed Monday, January 3
Good Friday – Friday April 15
Memorial Day – Monday May 30
Independence Day – Monday Jul 4
Labor Day – Monday, Sep 5
Veterans Day – Friday, Nov 11
Thanksgiving – Thursday Nov 24 and Friday November 25
Christmas Eve – Observed Friday December 23
Christmas Day -Observed Monday, December 26
New Year's Eve- Observed Friday, December 30

Nixle Notifications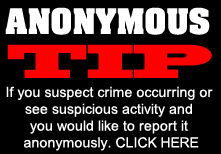 Receive important notices from the City & County via text messaging through Nixle, including messages from the National Weather Service. Click here for more information.
To submit a work order for Public Works or report a City Code violation please click Online Action Center.
Question, comment or concern?